For the past 10 days the US has been gripped. Even President Obama tuned in as the country's foremost TV comic, Jon Stewart, unleashed an extraordinary broadside against TV's top financial commentators for their part in the unfolding economic crisis.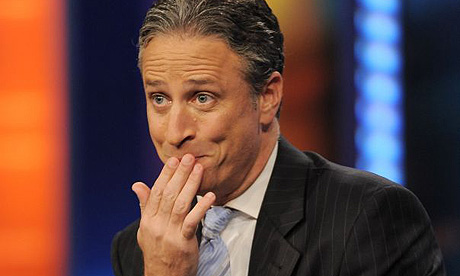 Jon Stewart recording an episode of The Daily Show. Photograph: Evan Agostini/AP
The review of Stewart/Cramer from
The Guardian
.