of
mid-seventies David Bowie
. It amazes me that these candid shots of the man are so similar to the on stage/screen/magazine shots that are so carefully scripted and honed.
The shots are taken by Geoff MacCormack who accompanied Bowie on the Ziggy, Aladdin Sane, Diamond Dogs, and Young American tours. An intriguing document of a unique time.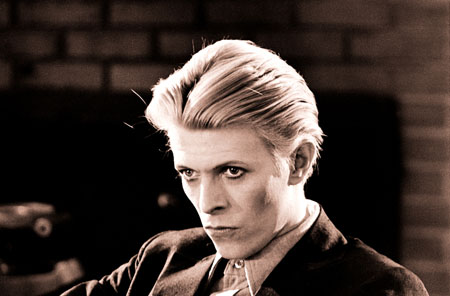 Powered by ScribeFire.